Prosperity
The power to learn, work, and own our future
Gaps in academic and workforce readiness leave many in our communities unprepared for a productive future. That's led to higher unemployment, lower household income, and greater poverty in communities of color. Here Pillsbury United Communities opens paths to lifelong learning and equitable participation in our local economy.
Opportunity for all
Everyone should share in the wealth of our state. By expanding access to high-quality education and job skills, we prepare our neighbors to help build a better Minnesota.
Relationships at work
Through culturally-relevant programs, enrichment activities, and one-on-one connections, we nurture hard and soft skills essential to academic and workplace success.
Create to learn.
Our Early Education Center prepares children to thrive in school and beyond through an arts-infused curriculum blending storytelling, drumming, dance, music, and much more. Guided by local artists and licensed teachers with decades of experience, it's an experience that nurtures kids' curiosity, creativity, and cultural identities for life.
"Hands-on, applied learning in community prepares young people to be leaders and changemakers." — Julie Graves, Director of Youth Impact
initiatives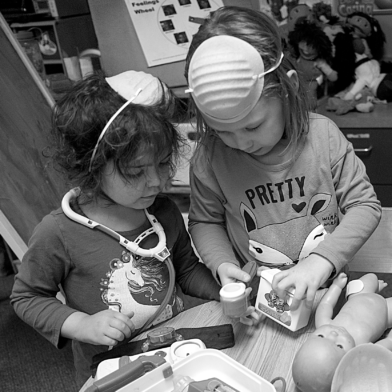 Education
We support families to ensure children are in school, engaged, and in an environment that believes in their potential, while at the same time nurturing the social, emotional, and academic wellbeing of each student. Through our Office of Charter Schools, we oversee 19 academies for culturally diverse youth with specialized learning needs.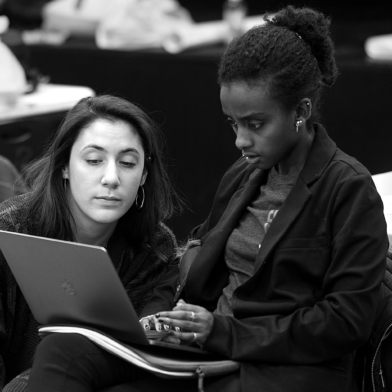 Career & Future Readiness
As early as 6th grade, we put youth on a path of self-discovery while anchoring them in a place of belonging. Through clubs, internships, and leadership exposure, we create relationships that build skills and ambitions.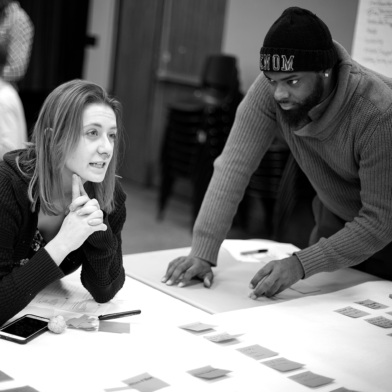 Economic Mobility
Our personalized career development services help people understand and embrace their own knowledge, value, and potential as a springboard to support their families and gainfully participate in the local economy. We work to align the skills employers need with choices people want, guiding jobseekers beyond single job placements to long-term career opportunities.