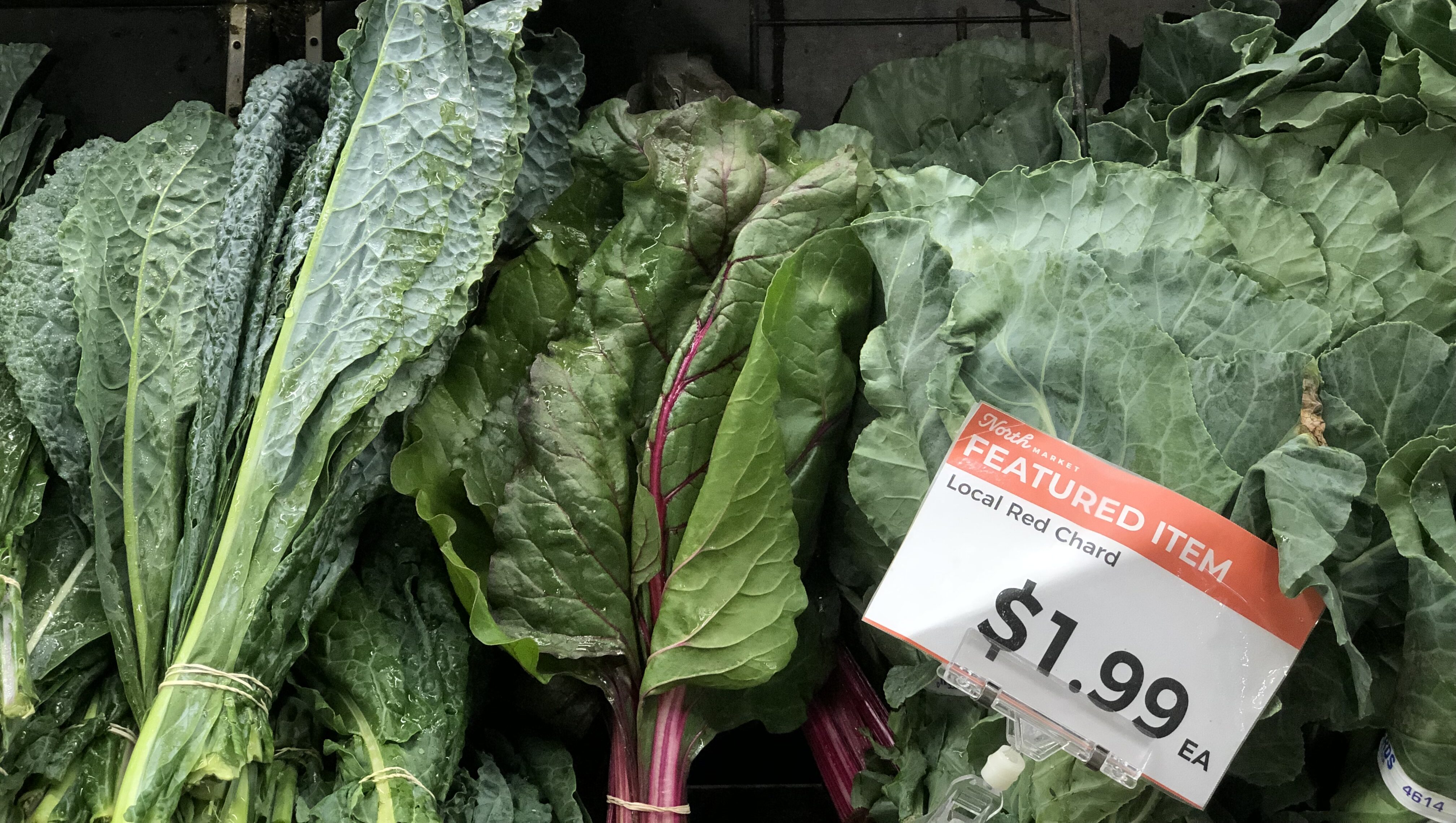 Since they opened their doors in December of 2017, North Market has been working to address food access issues and health disparities in North Minneapolis by uniting three elements in one place: affordable nutritious food, health care services, and wellness education. Staying true to its roots of being built with and for the community, they've been purposeful about supporting local entrepreneurs. Right now, you can find products from over 47 local vendors on their shelves. And what's new this summer? Hyperlocal produce from North Minneapolis farmers. Yep—zucchini, kale, tomatoes, and more picked within just a few blocks.
By purchasing food from local farmers, North Market is able to fulfill its mission of providing affordable healthy food AND acting as an engine for local economic growth. Vanan Murugesan, Director of Design and Innovation at Pillsbury United Communities, said:
"We want to expose the community to the great food businesses that are growing in North Minneapolis and when people buy stuff from the community, it's keeping the money in the neighborhood. So, we are just a platform for people to connect. On one side we have the customers and on the other we have the farmers and entrepreneurs, and we provide this platform for them to do business. At the end of the day, someone in the neighborhood can enjoy food that was made within 2 miles of where they live and there is something special about that."
Not only does this mean customers can access produce harvested sometimes as freshly as the same day, but they can simultaneously support a local food system along the way. One of the partners providing vegetables to the store is Growing North Minneapolis, a community-based collaborative that advances environmental, social, and racial justice in North Minneapolis. Patsy Parker, a Community Garden Steward with Growing North, said that "The impact of the sales allows us to start planning for next year. So we can think about, 'Ok, next year, what kind of seeds do we need? Can we actually buy seeds as opposed to just waiting 'til the spring and hoping someone can bring them to us?' Traditionally, North Minneapolis has not had good access to seeds and seedlings. We're learning what it is that people want and what people need. You know—we need to plant a lot more okra."
Another source of freshly grown produce is from our Pillsbury United Communities farm at Oak Park Center. Proceeds made from these sales will be reinvested into the larger urban agriculture and food work that we do here at PUC, allowing us to provide more education and technical support to local farmers while having extra funds to help purchase food for our food shelves and community meals—two programs where we've seen an increase in need and decrease in philanthropic funding .
All of this to say, it seems to be a win for everyone—customers, farmers, and North Market alike. Customers can spend their dollars on the freshest produce possible from the backyards of North Minneapolis (also a win for the environment). Local growers can increase their economic mobility or continue to fuel urban agriculture work in North Minneapolis from their sales. And North Market can help fill a food access gap by not just providing healthy food to the neighborhood, but being intentional about sourcing from and supporting that neighborhood when possible. Because if we are serious about working to close the disparities in North Minneapolis and Minnesota, then it's going to require creative, transformative solutions.