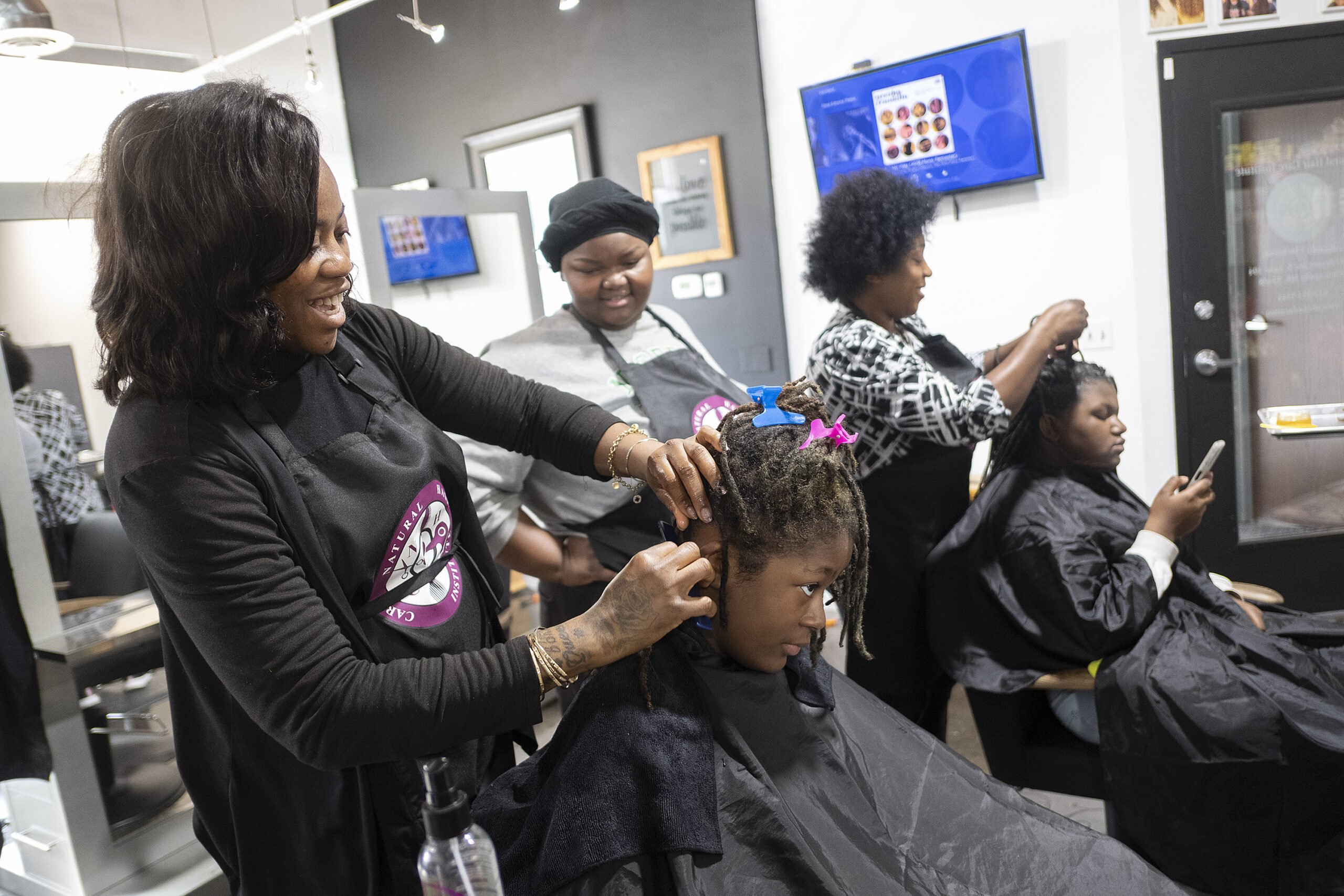 Continuing its mission to co-creates enduring change toward a just society, Pillsbury United Communities began a partnership with Natural Hair Care Institute (NHCI) this summer. This organization is the first natural hair training program and trade school in the Twin Cities. Founded in September 2022, the NHCI aspires to be the premier provider of dynamic and innovative programs of natural hair care education and services in Minneapolis.
The NHCI helps train people to care for a career in natural hair care and braiding. They do this by providing up-to-date training with all types of hair textures in their state-of-the-art facilities. Upon completing the 8-week training program, students earn a Minnesota Office of Higher Education-recognized certificate. Techniques taught during the program include extending, locking or braiding of hair by hand and much more.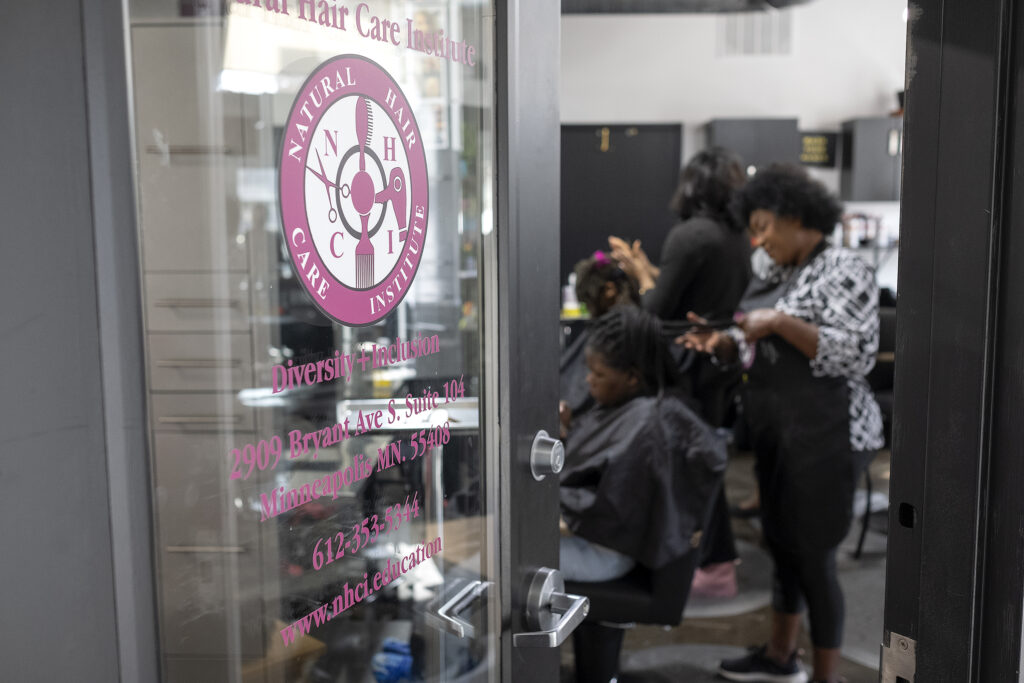 In order to help cover the cost of attending the program, PUC is offering financial assistance to through its Youth Employment Program. People between the ages of 16-24 and who qualify for various criteria can receive aid to help put them through this program. The NHCI just began its most recent cohort on July 18th and students will be hard at work studying to make the most out of their education. The next cohort does not begin until November 13th of this year and applications are now open for that period.
Through Pillsbury United Communities, students will ultimately receive case management services from a Career Counselor including: goal-setting, support services, gift card incentives and job placement.
Here are some resources
In July, PUC's Community Voice Intern, Alanee sat down with NHCI's Founder Kemi to discuss the school and the program's curriculum.
Natural Hair Care Institute Multimedia Campaign
Additionally, Kemi joined KRSM's Andrea Pierre on her show 'The Narrative' to discuss the program and the upcoming cohort. Watch the video below.