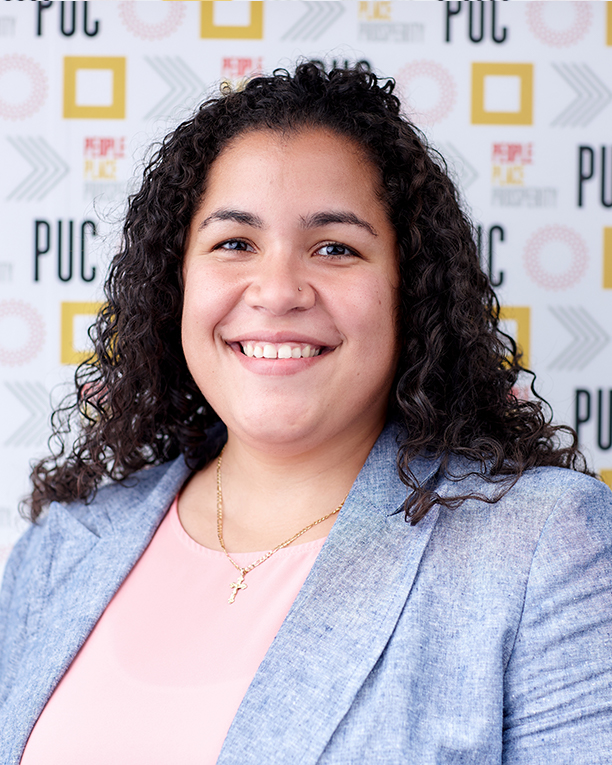 Director, Office of Public Charter Schools
She/Her/Hers
As Director of the Office of Public Charter Schools (OPCS), Samantha Diaz provides oversight and evaluation for all charter schools authorized by Pillsbury United Communities—supporting the operations, compliance, and efficacy of existing and prospective charters within the Pillsbury United network.
Additionally, Samantha facilitates the OPCS' ongoing work of developing a "community of practice" within the charter school sector, deepening best practices around authorizing standards; building awareness of policy shifts impacting the sector; and developing new, collaborative approaches to achieve the best educational experience for all students (and particularly Black and brown students).
Samantha previously served as Associate Authorizer Liaison for the OPCS and most recently served as the Education Legislation & Policy Director at the Minnesota Council on Latino Affairs. Prior to Samantha's work in Minnesota, she served as Legislative Director for the Chairman of the Health, Human Services and Senior Citizen Committee in the New Jersey State Legislature. She received her Master's in Public Administration at Baruch College – Austin W. Marxe School of Public and International Affairs, and a Bachelor's degree in History at Kean University. Samantha is also an alumni of the National Urban Fellows leadership development program.
Samantha can be reached at SamanthaD@pillsburyunited.org.