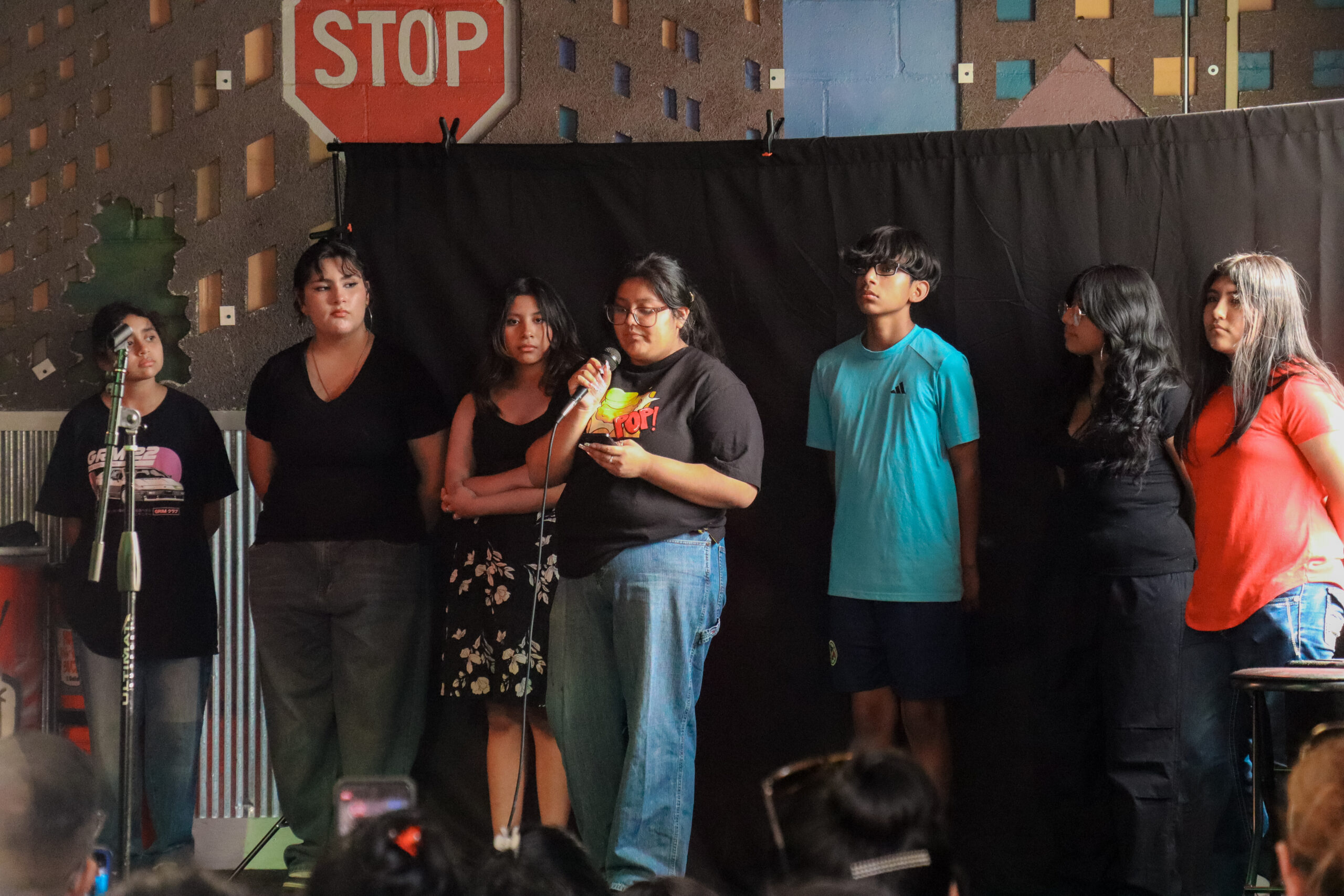 On Friday, August 18th, seven of our youth interns voiced their concerns and advocated for change in their community during the "Our Stories Our Lake Street" Showcase at Urban Ventures in Minneapolis. The event was a partnership between Pillsbury United Communities and the Minnesota Humanities Center to celebrate youth voices from in and around East Lake Street.
Our youth interns put in time and effort over the summer to research issues in their community, interview locals, and craft speeches and to create a final film that encapsulated their perspectives. With the mentorship of their youth leader, Kay Carvajal Moran, they created a piece of work that reflected their beliefs and findings. The efforts of their work were on full display during the event.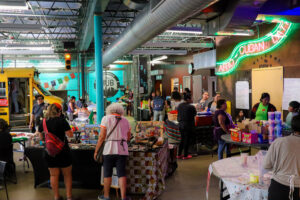 The evening started with a social hour as party-goers chatted with the numerous vendors in attendance. Tables were set up for jewelry, fruit, artwork, and more. A food truck occupied the street right outside of the entrance. One of the wildest attractions of the showcase were two piñatas just outside of the building. Both were quickly raided for their sweet treats by the children in an exciting frenzy.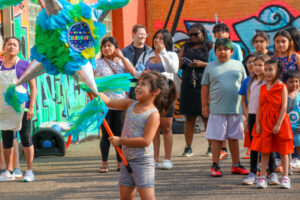 After all the fun festivities, the crowd gathered at the stage to welcome the interns who were ready to present their work. Each intern began with a prepared speech that talked about the different issues citizens face on and around Lake Street. To cater to the audience, a mix of English and Spanish were used. The issues they spoke on ranged from drug and alcohol abuse, housing insecurity, food access, education, etc. It was clear that their time spent on these topics either taught them new things or reinforced what they already felt.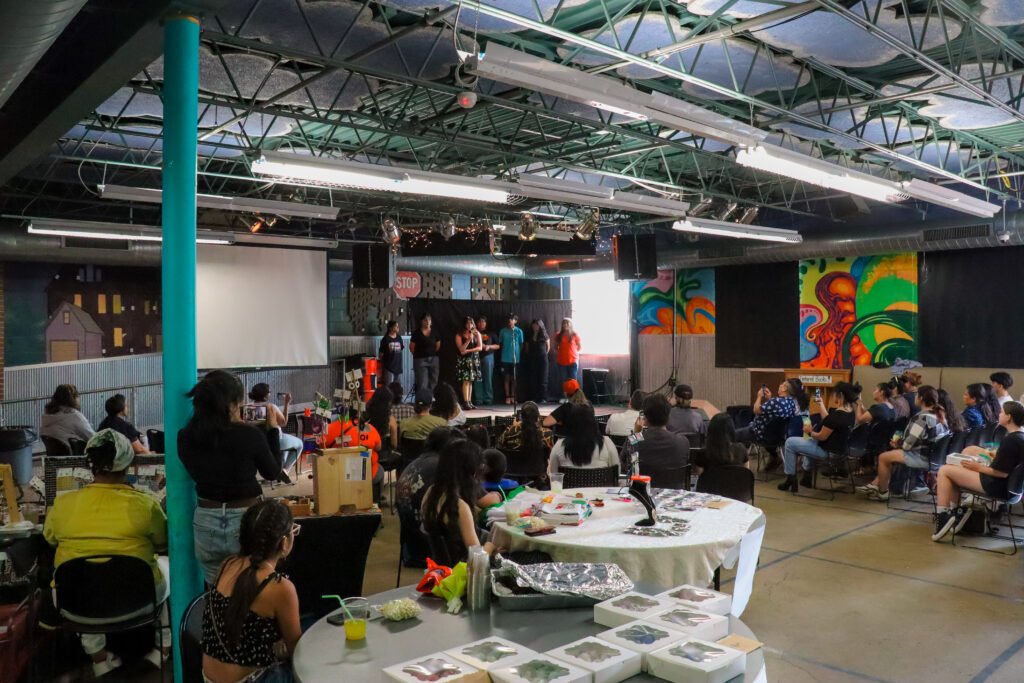 Following their powerful words was what had originally been a set time to screen their film. Due to unforeseen technical issues, the attendees were not able to complete their screening. In lieu of this, however, members of the audience were invited to the stage to share their own words, speeches, or poetry in a moment of impromptu magic. Everyone in attendance left the event feeling assured with the future of Minneapolis being in these students' hands.