It's December, and we know you are looking for that special gift for all your family and friends. With a broad range of local offerings, Pillsbury United Communities' social enterprises have you covered this gift-giving season. Not only will you be supporting local small businesses, but you will also be contributing to strong communities.
Sisterhood Boutique
2200 Riverside Ave, Minneapolis, MN 55454
Hours: Monday – Friday, 1 pm – 6 pm

At Sisterhood Boutique, you will find colorful selections of gently used women's clothing, accessories, and shoes. Shop sustainably from curated thrifted pieces by the enterprising and stylish women who run the boutique.  If you have attended their summer fashion show, you know your style is in good hands! Visit their boutique to gift style to your loved ones, shop sustainable slow fashion, and support a small, local, Black-woman-run business.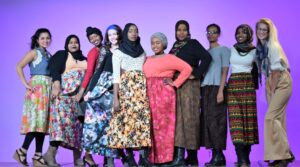 Full Cycle
3515 Chicago Ave S Minneapolis, MN 55407
Hours: Tuesday – Friday, 12 pm – 6 pm

Full Cycle Bike Shop in South Minneapolis is a one-stop shop for your next bike project. From refurbished bikes to plentiful bike parts, accessories and apparel– they've got it. Full Cycle isn't just a used bike shop; the business supports youth experiencing homelessness by providing training and employment, free bikes for transportation, and emergency food access. Stop by during their store hours to find a gift for someone special from their selection of bikes and to support this small business that's doing big things.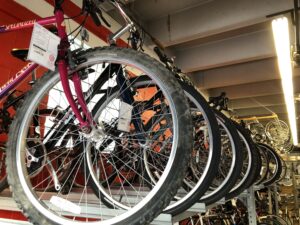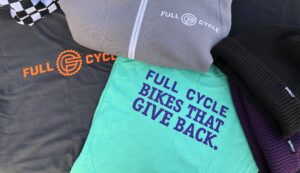 Pillsbury House + Theatre
3501 Chicago Avenue South, Minneapolis, MN 55407
Hours: Monday – Friday, 8:30 am – 5:30 pm

Pillsbury House and Theatre is a catalyst for arts-powered social change in the region. Home to "Breaking Ice" and the "Chicago Avenue Project," the theatre just announced it's 2023 season line up which includes productions such as "bull-jean stories" and "Naked Stages." You can buy tickets on their website for your family and friends to enjoy and support community theatre. You can buy tickets on their website for your family and friends to enjoy and support this community theatre.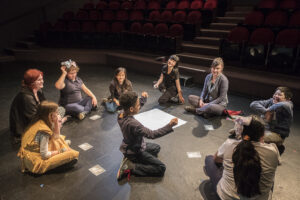 North News
www.mynorthnews.org

Since its inception in 1991, North News has been the primary local news source in the North Minneapolis community. This year, North News won awards from the Society of Professional Journalists Page One Awards Ceremony, including first place for breaking news coverage and columns, second place for the best issue, and third place for best feature. Gift your family and friends a subscription to North News to keep them apprised on North Minneapolis news from an award-winning publication. Subscriptions are $50 and can be purchased by emailing North News Editor David Pierini at DavidP@pillsburyunited.org.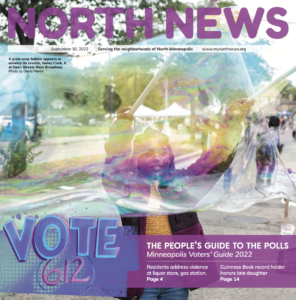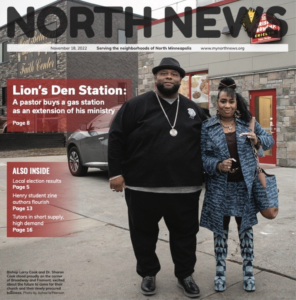 KRSM Radio
www.krsmradio.org

Our community radio station KRSM broadcasts on 98.9 FM from the East Phillips Community in South Minneapolis.Programming is in 6 different languages: English, Spanish, Somali, Ojibwe, Hmong, and Haitian Creole. In addition, KRSM has a yearly intake of over 200 interns learning media skills through practice. Visit krsmradio.org to support this South Minneapolis community beacon through a donation in your loved one's name.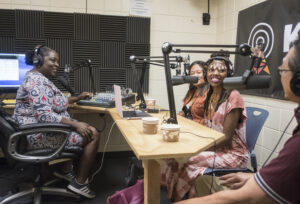 North Market
4414 N Humboldt Ave, Minneapolis, MN 55412
Hours: Monday – Sunday 9 am – 9 pm

North Market is a grocery, community wellness, and neighborhood health center with an array of activities, classes, and programs that bring the community together. This local business hires from its Northside neighborhood and stocks produce and products from local vendors. They recently partnered with Wildflyer Coffee, a local coffee shop in the neighborhood. So, stop in at North Market for your groceries and pick up some Wildflyer Coffee for yourself and someone special.