Rather than enjoying time by the lake or playing video games inside, this summer was spent by our youth interns working vigorously at various social enterprises of Pillsbury United Communities. These students spent a large part of their time working as journalists, theater tech interns, radio hosts, film crews, fashion designers, and horticulture workers. To celebrate the work they've done, PUC held a very special celebration at Pillsbury House + Theatre on Thursday, August 3rd with the culmination of these interns' work on display.
The event began just outside the venue where "inside out cars" were on display thanks to the creative theater tech interns. Inside was a booth with a spectacular sound system set up by KRSM Radio. The KRSM interns maintained a live broadcast of the event throughout the night where people of all ages could go live on the air and give a shout out at the event.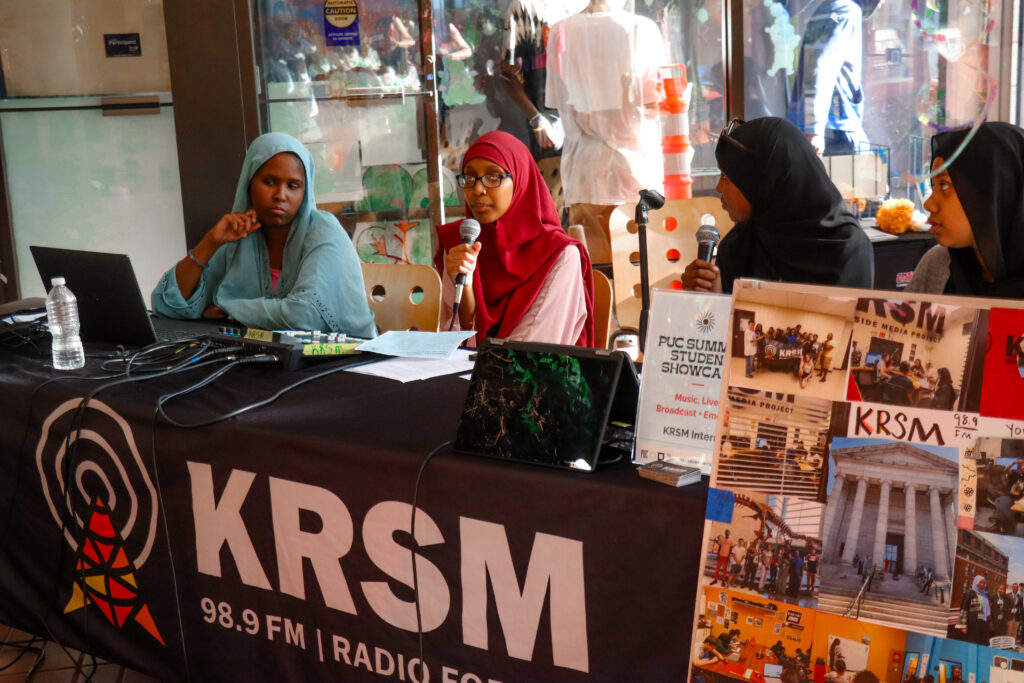 Located on the second floor was a hot sauce competition led by the Growing Good interns which, as many could attest, was incredibly spicy. Beside them was a strategically placed cucumber water stand to help combat the heat of the contest. In addition to that was a free produce table where community members received free vegetables grown by the Food Systems interns. North News and the East Lake Street Cohort had displays across from them with storyboards and photos of the amazing work they had done this summer.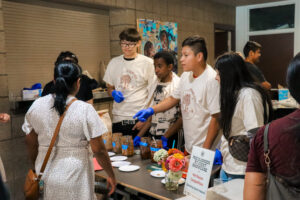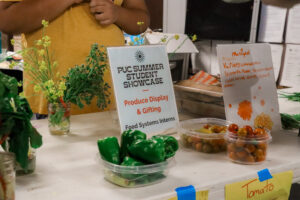 Finally, a film screening was projected in the theater. The films were directed, shot, and edited entirely by the students and focused on some of the harsher aspects of life in Minneapolis. Following the film screenings was a fashion show put on by interns at Sisterhood Boutique. Unlike some fashion shows, the models walking were the interns themselves who had designed and crafted pieces of clothes using up-cycled materials as a commentary on the fast fashion industry.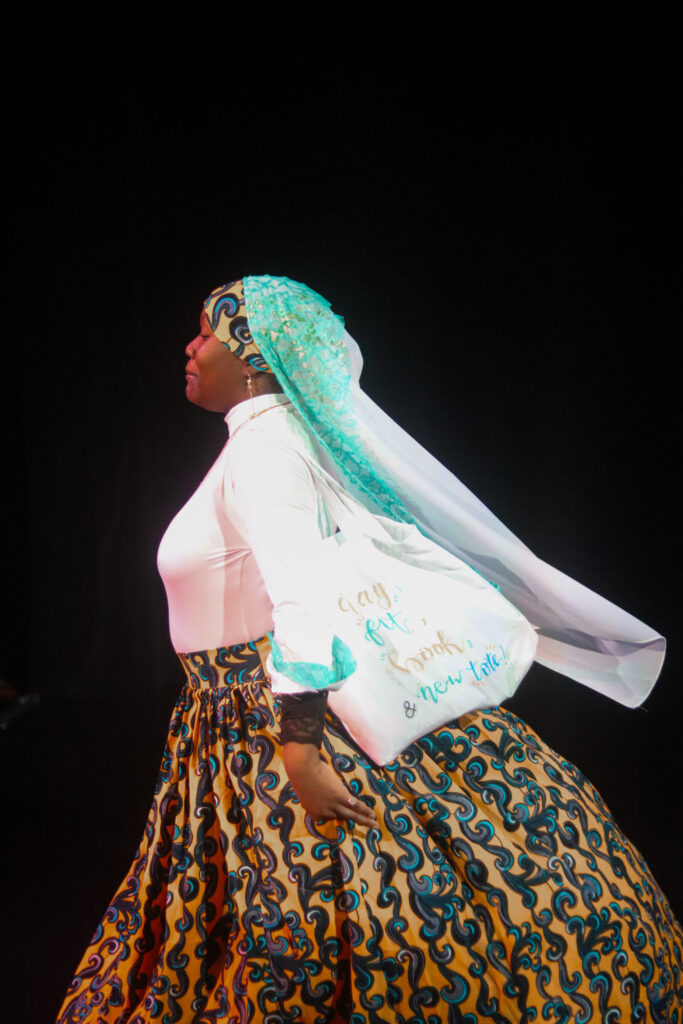 Many thanks to the wonderful community members who came and supported our youth interns. An additional thanks to our parters Best Buy Teen Tech Center and the University of Minnesota. This night was a showcase in how investing in our youth can lead to monumental change for a just society.