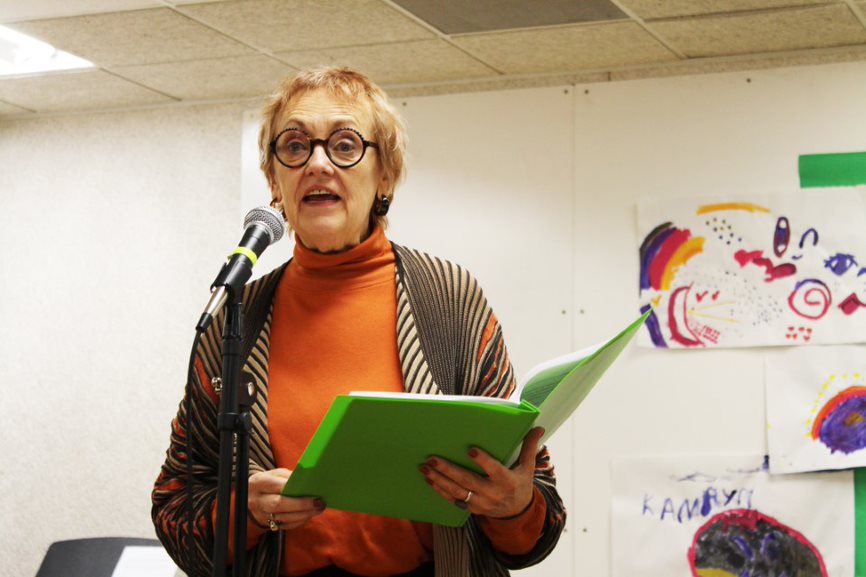 In 2018, Pillsbury House Theatre received a grant to run Centerstage, a series of free memoir writing classes for residents of local Augustana Care buildings. Teaching Artist Jen Scott taught three separate 8-week courses, culminating in a reception at Pillsbury House Theatre in which participants and professional actors read their stories out loud. It was a joyful occasion punctuated with laughter, a few tears, and even music; one of the participants played the harp as she told her story!
This year, Pillsbury House Theatre is doing it again, this time hosting three free eight-week classes for adults 55 and up in their building on Chicago Avenue. The first class, Intro to Memoir, taught by Jen Scott, is wrapping up this month. The second class, Advanced Memoir, will be taught by Dr. Louis Porter starting in June, with a third class to follow later in the summer.
Centerstage is not just about teaching people how to write in the form of memoir. More than that, it's about empowering people with the knowledge that everyone has a story to be told, and that telling those stories both grounds us in ourselves and connects us to one another.