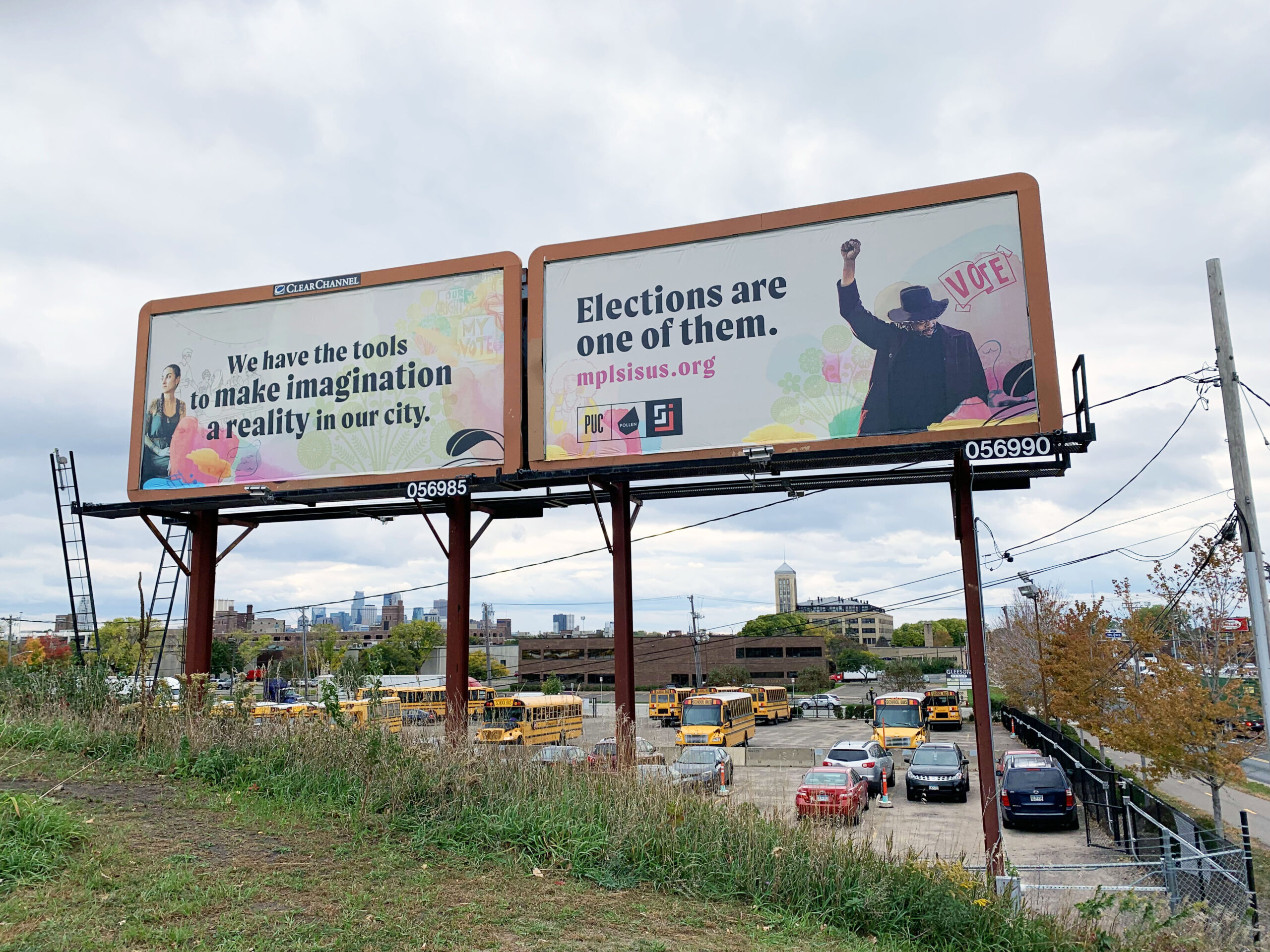 By Kenzie O'Keefe, Policy & Advocacy Director
For roughly a year and a half, Minneapolis has reeled from a global pandemic and global uprising after the murder of George Floyd by our police department. Homelessness, hopelessness, poverty, and violent crime have surged. There is beauty and resilience in community, but these have been trying times.
On November 2, Minneapolis voters will have their first opportunity to let their opinions be known on how they think our elected officials have led us during this time of multi-dimensional crisis.
Here at Pillsbury United, we're working hard to raise awareness for the upcoming election, where all city council and mayoral seats are up for grabs and three consequential questions—about power in City Hall, the future of public safety, and rent control—are on the ballot. There is too much at stake to sit this one out.
Here are some of the ways you can join us in driving turnout and informing voters:
Read and share our voting guide created by our policy team, Pollen Midwest, and the Sahan Journal. Follow us all on social media and reshare our beautiful #MplsIsUs campaign.
Read the latest edition of North News to learn about the three questions on this year's ballot.
Hear from candidates for city seats on "Power Perspectives," a new show on KRSM Radio hosted by our community storyteller ShaVunda Brown and KRSM station manager Andrea Pierre. It airs Tuesdays and Thursdays from 9-10 a.m.
Sign up for a non-partisan phone-banking shift with us, organized by our partner CAPI USA. No experience is necessary. Training takes place at the beginning of each shift.
If you're hosting an outdoor event in Minneapolis between now and November 2, our election outreach specialists (who speak Somali, Spanish, and English) are available to table and help folks make a safe plan to vote. Email ShaVundaB@pillsburyunited.org with inquiries.
Donate to Pillsbury United to support our GOTV efforts here.
Pillsbury United will be closed on election day so our staff can take time to vote and assist their neighbors in voting. We hope you also have the time and space to do your research and express your desires for the future on this year's ballot.
If you have questions, we're here for you. You can reach me directly at KenzieO@pillsburyunited.org.