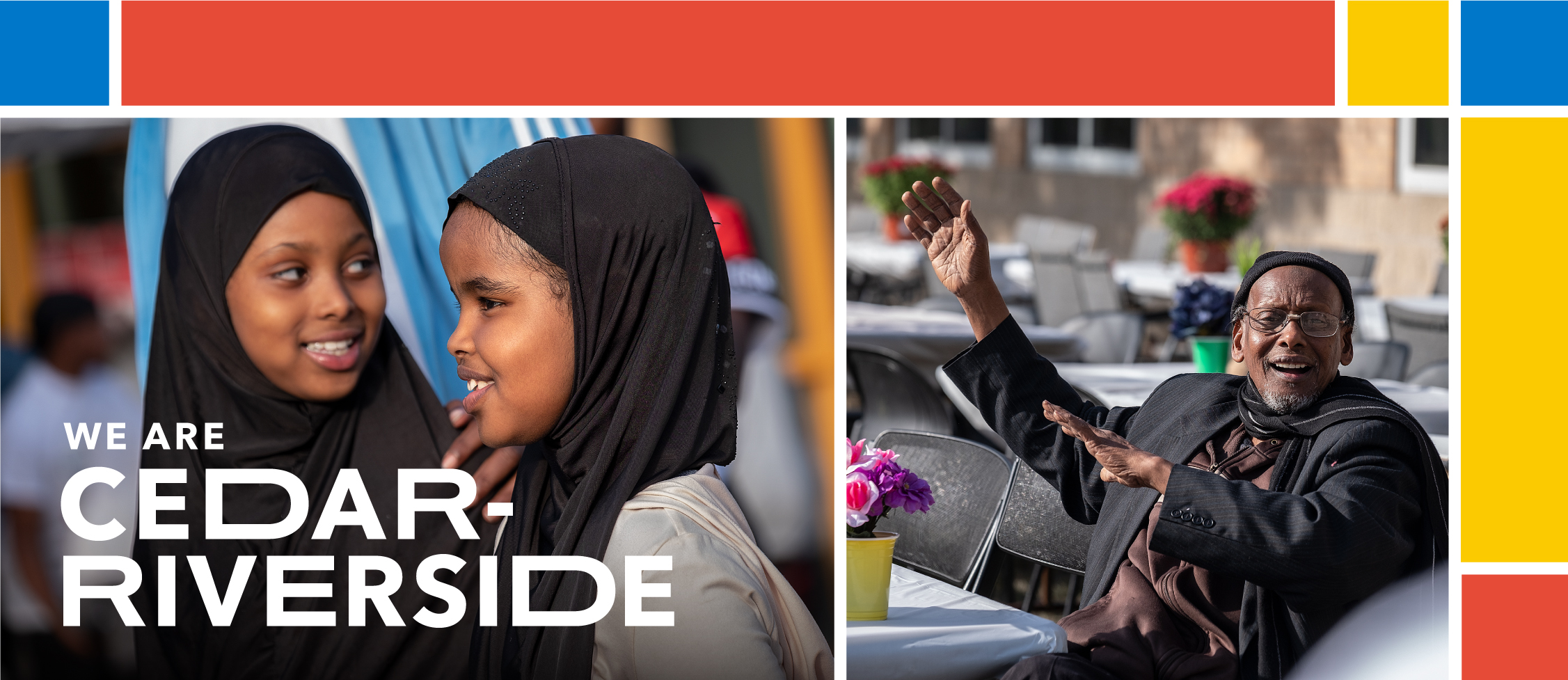 A Summer of Immersive CulturalLearning & Celebration
Pillsbury United Communities, in partnership with other neighborhood organizations and businesses, presents We Are Cedar Riverside. This summer-long event series uplifts the cultures of Cedar-Riverside to build bridges of understanding across our community. We welcome curious learners of all ages and backgrounds to celebrate the richness of our city's most diverse neighborhood together. The series culminates with our annual Multicultural Dinner at Brian Coyle on September 21, a beloved West Bank tradition.
Immersive Cultural Workshops
This year's immersive workshops spotlight Oromo, Somali, Native American and Afghan culture, hosted by local artists, performers, elders, and youth from the community. Learn from these cultural ambassadors as they share their language, stories, food, customs, greeting styles and other expressions that promote culturally sensitive connections.
Somali Cultural Immersion Workshop
September 9, 2023
1 to 4pm
Oromo Cultural Immersion Workshop
Native American Cultural Immersion Workshop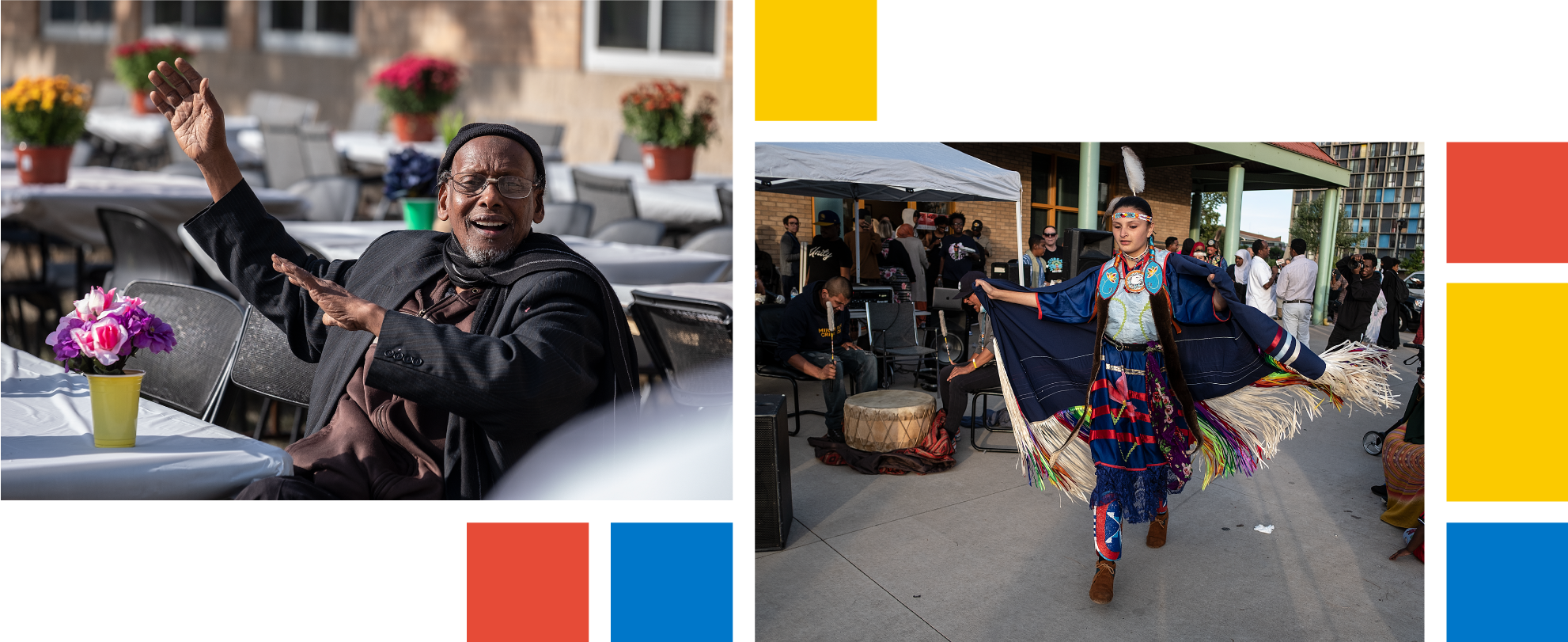 Multi Cultural Dinner
September 21, 2023 - from 4-7:30pm
Join us for our annual celebration of the many cultures present in Cedar-Riverside through local food, dance performances, and relationship building.
Watch the video below to see what our community members have to say about the dinner.
SPONSORSHIP:
Be part of the community impact
PUC is now seeking sponsors for this summer-long event — an opportunity to help build a more thriving and connected community as you create visibility for your brand and business. Sponsors who donate funds, food or other in-kind donations will receive recognition throughout the series. To get involved, please contact AmanoD@pillsburyunited.org.
Presenting Sponsorship - $10,000
Table / booth at the Multicultural Dinner
Table / booth at Immersion Workshops
Podium Time at the event
Name recognition at the event
Logo on marketing materials
Option to drop promotional materials in the gift bag
Logo on event signage
Gold Sponsorship - $5,000
Table / booth at the Multicultural Dinner
Table / booth at Immersion Workshops
Name recognition at the event
Logo on marketing materials
Option to drop promotional materials in the gift bag
Logo on event signage
Silver Sponsorship - $2,500
Table / booth at the Multicultural Dinner
Name recognition at the event
Logo on marketing materials
Option to drop promotional materials in the gift bag
Logo on event signage
Bronze Sponsorship - $1,000
Name recognition at the event
Logo on marketing materials
Option to drop promotional materials in the gift bag
Logo on event signage
Community Sponsorship - $500
Option to drop promotional materials in the gift bag
Logo on event signage
OUR SPONSORS
Gold Sponsor

Silver Sponsor