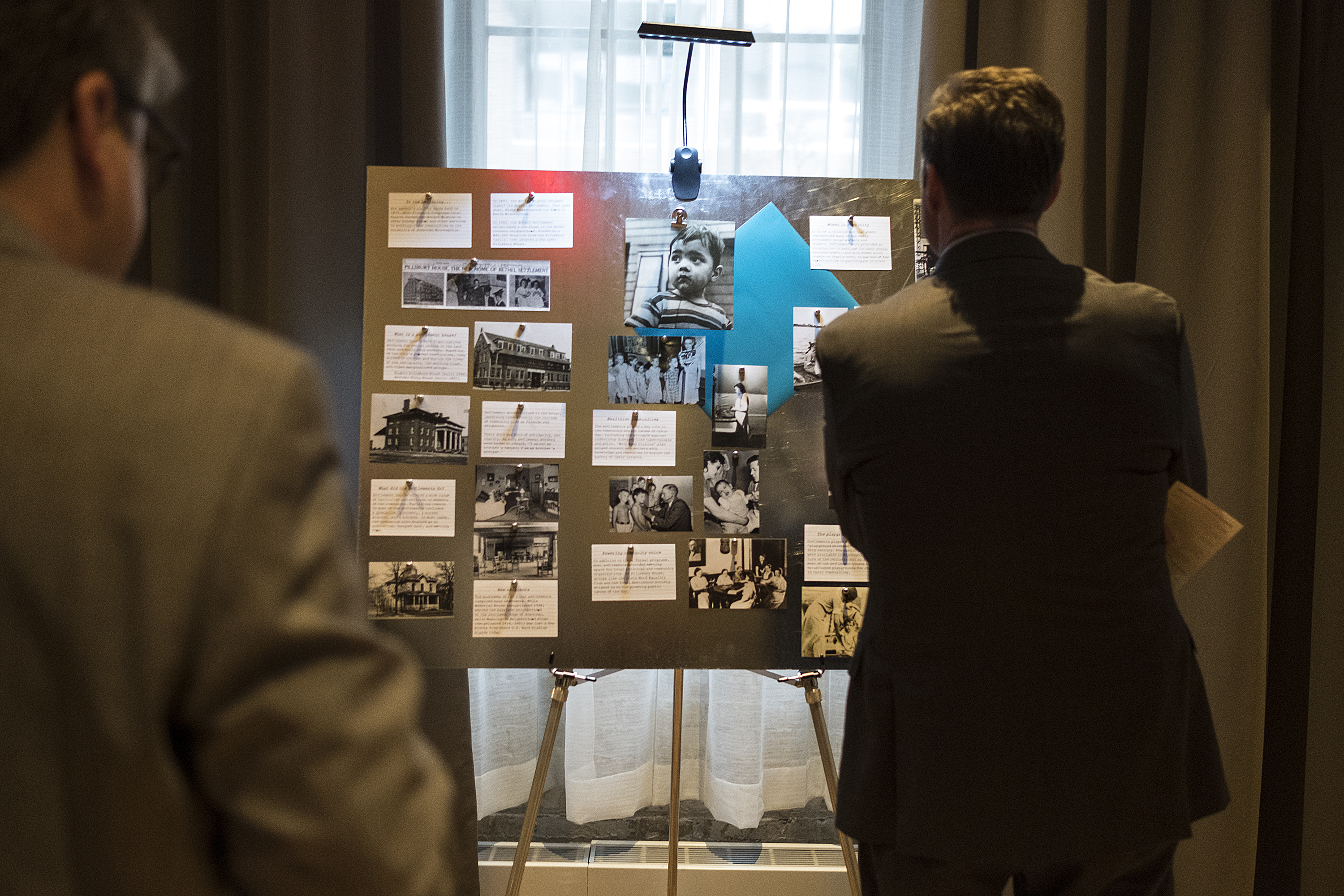 On October 2, friends and supporters of Pillsbury United Communities joined at the Machine Shop in Northeast Minneapolis for Greater>Together, our annual fundraising gala. This year's event was particularly meaningful for Pillsbury United, as 2019 marks our agency's 140th anniversary.
The evening's program helped bring the full breadth of this history to life, alongside a series of historical displays and murals specially prepared for the event. Mayor Jacob Frey was also on hand to officially commemorate the anniversary by proclaiming October 2, 2019 as Pillsbury United Communities Day. By the evening's close, attendees came away with a renewed appreciation for the past, present, and future of our work, from the earliest roots of the settlement house movement to the 21st century.
Greater>Together represented the culmination of more than a year's worth of research and story-gathering, drawing on an extensive archive of records and photographs maintained by the University of Minnesota's Social Welfare History Archives (SWHA). These files date back to the earliest days of our agency. To prepare the event materials, Pillsbury United staff reviewed thousands of physical photographs and drew from more than a thousand newly digitized photos from the collection. Many of these images have never before been presented to the public.
"The archives show a side of history that isn't always included in the historical narrative," says Sam Daub, a content strategist at Pillsbury United Communities who oversaw much of the research and content-gathering. "You get a glimpse into the lives of regular people—not just the 'great men' of history, but families, immigrants, the working class… the people who came together to create the fabric of our communities. It's a fascinating story that continues to resonate into the present day."
Although much of this work was publicly unveiled at Greater>Together, followers of the Pillsbury United Facebook page have been receiving a preview every Friday since the start of 2019. Using the hashtag #pillsburyunited140, our agency has spotlighted key moments and fun facts spanning the entirety of our 140-year history. Some of these highlights include:
Although we are nearing the end of our 140th anniversary year, plans are already underway to continue exploring this rich and varied history into our 141st year and beyond. A new podcast, currently in pre-production and slated to begin in 2020, will highlight the impact of the tumultuous 1960's on Minneapolis settlement houses. A series of planned talks at each of our neighborhood centers will also delve into the hyperlocal histories of the communities in which we've lived and worked.
"This history lives on in the communities and the people we serve," Daub says. "By sharing these stories, we're able to provoke new conversations about the scope and impact of our work since 1879. Ultimately, it's all in service of sustaining and enriching the work we're doing today."