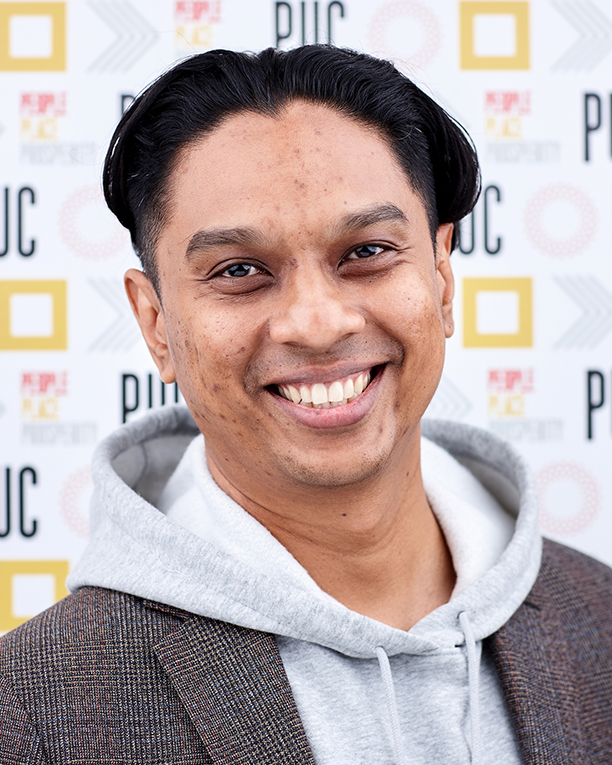 Chief Transformation Officer
Vanan leads initiatives that make Pillsbury United and the communities we serve more innovative, effective and future-ready. Embedded in work across the agency—from community media to grocery to finance—he collaborates with leaders and teams to improve how they operate and design strategies that meet complex needs. While the goals are often ambitious, his focus is pragmatic: leaving people and processes better than he found them.
With a background spanning engineering, entrepreneurship and organizational change, Vanan steers bold ideas that can make a meaningful difference in people's lives. Recent initiatives include a new biotech maker space to engage underserved youth and an innovative vocational career program built in partnership with regional colleges and businesses. He is currently shepherding an agency-wide transformation process that will broaden and deepen our impact at a population level. In his previous role, Vanan developed North Market, a first-of-its-kind grocery store and wellness center. He also guided two of our social enterprises, KRSM radio station and Full Cycle bike shop, to expand revenue streams and ensure their long-term stability.
In 2020 and 2021, Vanan also served as Pillsbury United's interim Chief Finance Officer. During a period of social unrest and financial uncertainty, he oversaw new streams of revenue into the organization, and introduced practices that improved financial operations and acumen to the organization.
Vanan holds an MBA from the Carlson School of Management, earned a certificate in Human Centered Design at Stanford's d.school. He is currently working thru his certificate at the Executive Leadership Institute at Loyola University's Quinlan School of Business. He's been a fellow with Social Venture Partners since 2020. As devoted to his family as he is to his job, Vanan shares his love of Liverpool Football Club, cooking, and comics with his three children, who are FINALLY old enough to watch his favorite movies with him.