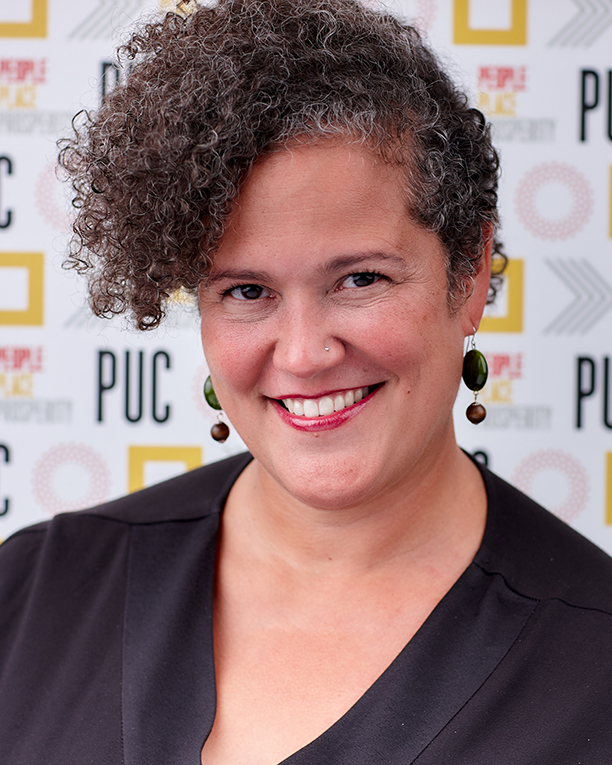 Artistic Producing Director, Pillsbury House + Theatre
Signe V. Harriday is Artistic Producing Director at Pillsbury House + Theatre. Signe is a fierce visionary and powerful storyteller who crafts theatre that awakens our individual and collective humanity. As a director, multidisciplinary artist, activist, and facilitator, she uses theatre as a catalyst to ask questions about who we are and who we are in relation to each other.
Past accomplishments include:
Associate Company Member of Pillsbury House Theatre.
Co-founder of Million Artist Movement, a collective of artists committed to Black liberation.
Co-founder of the award-winning synchronized swimming team, The Subversive Sirens.
Founder of Rootsprings Coop, a retreat center for BIPOC artists/activists/healers.
Co-founder of MaMa mOsAiC, a women of color theater company whose mission is to evoke positive social change through female centered work.
Core team member of REP Community Partners.
Signe earned her MFA in Acting at the Institute for Advanced Theatre Training at the American Repertory Theatre at Harvard and Moscow Art Theatre.
Current projects: Director of Bridgforth's bull-jean stories, Associate Director of Octavia E. Butler's Parable of the Sower Opera, Choreography for Love of Silver Water, Playwright for Dysmorphia. Recent directing credits: Dining with the Ancestors, Fannie Lou Hammer Speak On It, Hidden Heroes
Signe can be reached at SigneH@pillsburyhousetheatre.org.