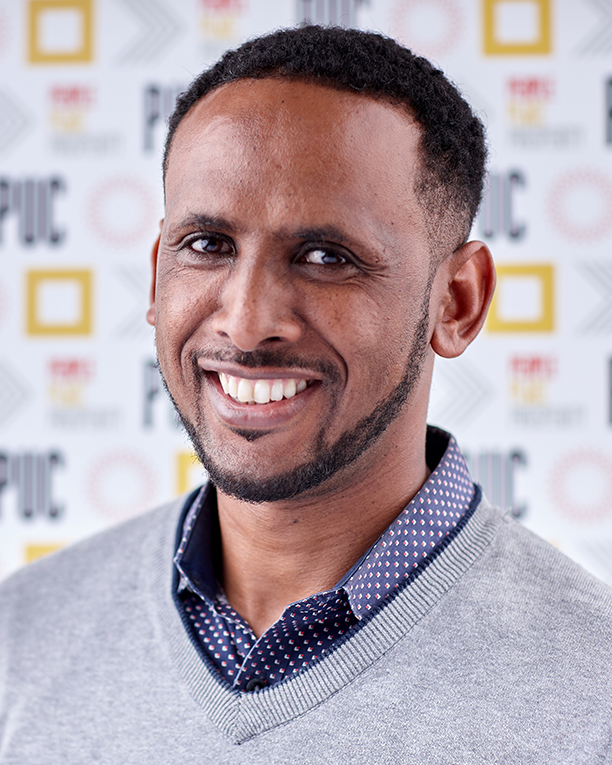 Director of Community Health
He/Him/His
Awol Windissa serves as Director of Community Health at Pillsbury United Communities. In this role, he oversees all community health and wellness programs, with a particular focus on removing barriers to health; promoting wellness; reducing disparities; and implementing place-based, community-centered and culturally-relevant approaches. Key initiatives under his purview include chronic disease self-management; wellness for seniors and older-adults; health education; and advocating for system change.
Awol has more than 14 years of service in public health and community engagement, both in Minnesota and overseas. He is fluent in Oromo, Amharic, and English, and speaks some Swahili. Awol is an active member of the Minnesota Public Health Association (MPHA) for almost 5 years and a former board member of the Oromo Community of Minnesota. He holds an undergraduate degree in Plant Science and Technology from Hawassa University, Ethiopia and a second undergraduate degree in Human Services from Metropolitan State University, Minnesota. Awol is currently a candidate for a Master's degree in Public Health focusing on Public Health Administration and Policy from the University of Minnesota.
Awol can be reached at AwolW@pillsburyunited.org.