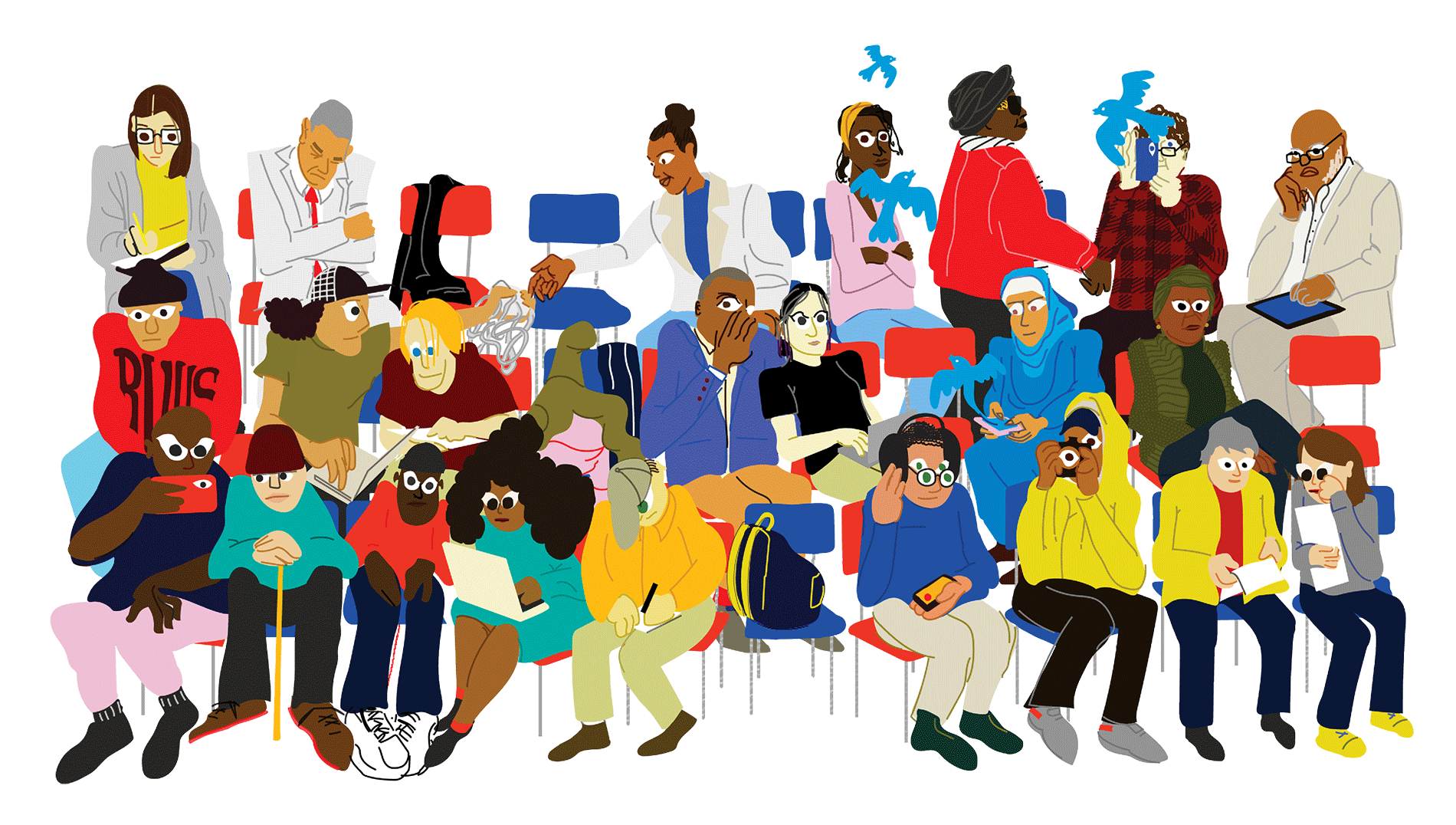 MINNEAPOLIS (JAN. 2022)  — Local government meetings shape our lives, but these discussions often lack participation from the public. A new participatory journalism initiative from Pillsbury United Communities is making public meetings more transparent and accessible, giving Minneapolis residents the information they need to actualize the change they wish to see in their communities. 
Minneapolis Documenters trains and pays community members to take notes at city and county government meetings. We're building a community-owned public record by centralizing city and county-level public meeting dates, government documents and Documenters' notes in one location at minneapolis.documenters.org. Notes and summaries are also shared on Facebook, Twitter and Instagram at @documenterspuc. 
Minneapolis Documenters is led by Pillsbury United Communities' Civic Producer Jackie Renzetti and Director of Policy and Advocacy Kenzie O'Keefe. Both are former Twin Cities-based journalists and media educators. 
"Government doesn't typically meet community where it's at; it can be technocratic, time-consuming, and difficult to track. Here at Pillsbury United, we are investing in a Documenters program to remove some of those structural barriers, supporting the community members we serve in building their government awareness and organizing power," O'Keefe said.
Pillsbury United is inviting local newsrooms and civic organizations to use this resource and share ideas for collaboration. 
"We believe sharing resources between news organizations and opening up the reporting process to the public is key to a sustainable, equitable media ecosystem that supports civic participation, " Renzetti said. "We envision this as a resource that can open new opportunities for collaborative journalism and civic action in Minneapolis and beyond." 
Minneapolis Documenters is an affiliate of the Documenters Network created by City Bureau, a Chicago-based civic journalism lab, in 2016. Since 2018, Cleveland and Detroit have also established affiliate programs. Documenters in these programs have used their experiences to further their careers and interests in fields including reporting, civic action and research. Newsrooms have also collaborated in these cities to pursue accountability reporting based on the Documenters' notes. 
"Public meetings are workshops for local democracy. Across the country, gaps in coverage of these meetings leaves community members less informed and less able to make informed decisions about schools, development or who to vote for in local elections. Access to information from these meetings allows people to hold local officials accountable," said Darryl Holliday, Executive Director of National Impact at City Bureau. "The Documenters Network informs, engages and equips community members to get civically involved and connect their neighbors to critical information."
Since the program's soft launch in mid-December, 22 Minneapolis Documenters have joined more than 1,600 Documenters across the country. Based on engagement with the public, Pillsbury United Communities will focus its Minneapolis Documenters coverage on city and county-level agencies that deal with housing, land use and public safety. The notes will also cover other justice-related issues such as food access, transportation and health.
Documenters are paid $20 hourly for time spent at the training and covering meetings. The only qualification to become a Documenter is attendance at a Minneapolis Documenters orientation. Prospective Documenters – and reporters, if they're interested in observing – can register here to attend an upcoming orientation, held Jan. 26 at 10 a.m. and Jan. 27 at 6 p.m. 
At a time when residents are calling for accountability from both local government and the media, Minneapolis Documenters offers a pathway to building community power by bringing the public into both spaces. 
Financial support for the Minneapolis Documenters comes from the McKnight, GHR, and Target Foundations.
About Pillsbury United Communities
Pillsbury United Communities is one of Minnesota's most well-established organizations, with 140 years of service to diverse communities across the Twin Cities and beyond. We serve the Black, Brown, Indigenous, immigrant, and working-class residents of Minneapolis. We have brick-and-mortar locations in the North, East Phillips, Powderhorn and Cedar-Riverside neighborhoods. Our mission is to co-create enduring change toward a just society where every person has personal, social, and economic power.  In addition to Documenters, PUC owns and operates two other community media enterprises: North News and KRSM Radio.
About City Bureau
City Bureau is a journalism lab reimagining local media. We do this by equipping people with skills and resources, engaging in critical public conversations and producing information that directly addresses people's needs—in the process, we have created locally-driven initiatives like the Public Newsroom and national civic infrastructure like the Documenters Network. Drawing from our work in Chicago, we aim to equip every community with the tools it needs to eliminate information inequity to further liberation, justice and self-determination. 
About the Documenters Network
The Documenters Network creates new pathways for civic action and public oversight of local government through participatory media by training and paying local residents to attend and annotate government meetings, turning the knowledge, relationships, and capacity of local residents into a powerful community information resource. Today, the Documenters Network is made up of hundreds of people in Chicago, Detroit, Cleveland and Minneapolis who have collectively made thousands of public meetings more transparent, relevant and accessible. For more information, including how you can launch a Documenters Network site in your city, please contact our team at network@citybureau.org.