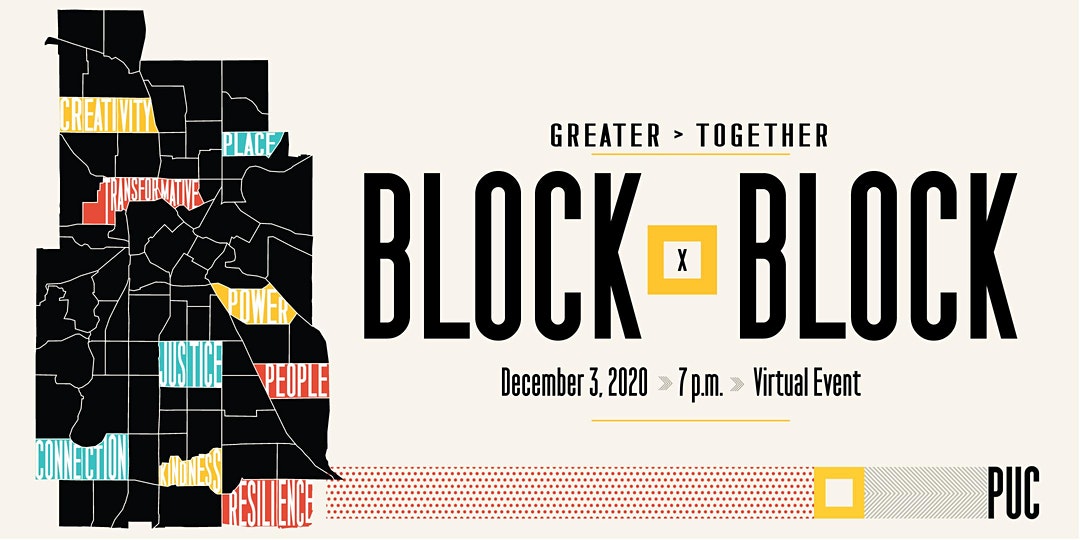 It's been a year like no other in our city. We've seen devastating loss and felt the reverberations of historic inequities throughout our communities. And yet, we've also seen the courage and collective will of our communities at work. A better future is possible. Now is the moment to stand together.
This year, we're excited to announce Greater>Together 2020, an online event featuring artistic performances and courageous conversations led by our team of community-builders and change-makers. Join us on Facebook Live on December 3 at 7:00 p.m. CT to get a first-hand look at the impact we're making in community and our ambitious vision of change.
The live broadcast will be free to all, but we are offering a variety of premium benefit packages to our close friends and supporters. We're pleased to announce partnerships with Afro Deli, Mama Sheila's, and Sammy's Avenue Eatery, three Black-owned restaurants in our communities, to offer a delicious dinner for two, delivered to your door on December 3.
Donate today for premium benefits, or follow us on Facebook for the latest Greater>Together reminders as December 3 approaches.