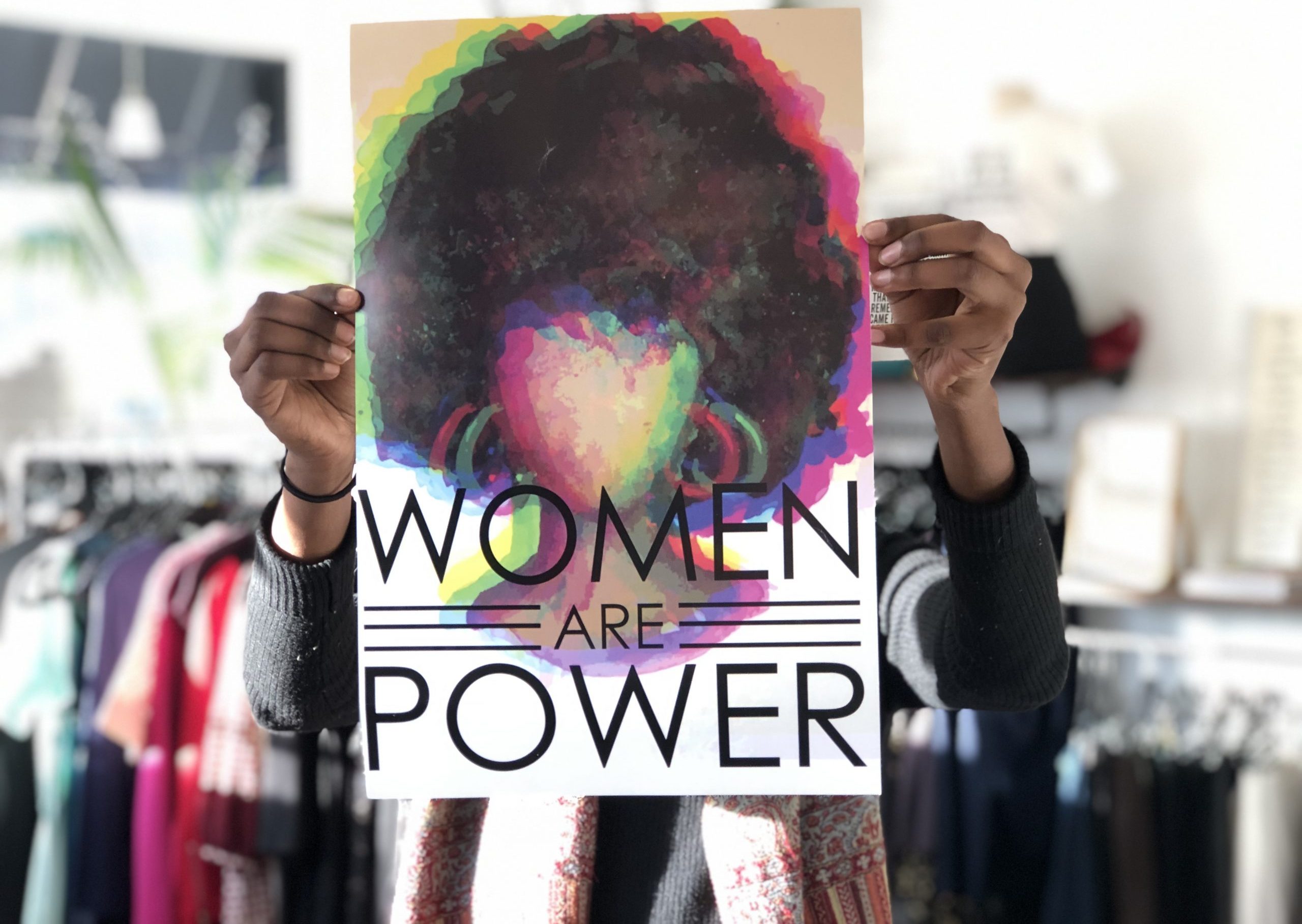 It's that time of the year where many of us are out hustling and bustling in search of that perfect gift for someone special. While you are planning out your shopping stops, don't forget to keep our social enterprises in mind. This holiday season, support your community by shopping with a purpose.

For the biker in your life, consider hitting up Full Cycle Bike Shop in South Minneapolis. From bikes to beanies, hoodies to buffs, t-shirts to studded tires—you'll be sure to find great gear that supports a great cause. So much more than your run-of-the-mill bike shop, Full Cycle supports young people experiencing homelessness through employment and training in the shop, free bikes, emergency food access, and more.
Special Offer: Bring this coupon in to get 25% off all tune-ups and overhauls through December 31, 2019.
For your theatre enthusiast, don't forget Pillsbury House & Theatre. As a hub for transformational art, it engages communities in important conversations that lead to positive changes. And guess what? Firmly rooted in a belief that theatre and the arts should be accessible to everyone, they use a pick-your-price ticketing system for their shows. So whether you can swing $15 or $5, you and yours can enjoy powerful works of art by local talent, and know your dollars help make their community building work possible.

For your fashion-forward (and perhaps environmentalist?) friend, check out Sisterhood Boutique in Minneapolis' Cedar-Riverside neighborhood. As a gently used clothing store that was designed by young East African women from the neighborhood about 5 years ago, today it continues to double as a youth employment program. So, not only can you snag some affordable, stylish clothes, but also know that your purchases support a space for young East African women to explore, express, and educate each other and their community. And hey—shopping resale is always kinder to our environment too.
Special offer: Make your dollars go even further! Bring this coupon in before December 21, 2019 to receive 25% off your total purchase.

For your news buff buddy, hook them up with an annual subscription to North News, a grassroots community news source that deepens understanding of and appreciation for North Minneapolis through interrogative and community-sourced journalism. And, what makes this media outlet extra special is that it's produced in part by student journalists who are gaining media-making skills while expanding perceptions of their community. So not only could you get quality, locally curated news delivered to your (or your buddy's) mailbox each month, but your subscription supports a training program that is preparing the next generation of journalists, reporters, and media-makers and shakers.
Special offer: Through December 31, 2019, get 50% off the annual subscription price with this coupon!
And for that person in your life who always seems to have the best music recommendations, introduce them to 98.9 FM KRSM, a radio station elevating the vibrant conversations of Minneapolis' southside. With 20+ shows and programming in 6 languages, KRSM creates an on-ramp to media careers for youth and adults. While listening to the station is always free and there is currently no merchandise to purchase, one gifting option is to make a 'tribute gift' in honor, memory, or support of someone using their donation form. Your contribution supports a hyper-local platform amplifying the voices, stories, cultures, and conversations that are often misrepresented and erased by traditional media.

And, we can't forget food for the festivities. Consider getting all your grocery needs at North Market, a new kind of grocery store uniting three elements of community health in one place: nutritious food, health care services, and community wellness. North Market hires from the surrounding northside community, pays living wages, and has products from over 20 local vendors on their shelves. Stock your cart with some fine red meats, delicious pies, fresh produce, and more and support local this holiday season. (And with any purchases of $100 or more, you get a $25 gift card in return!)
Special offer: Get 25% off fresh produce at North Market grocery store through December 31, 2019 with this coupon.
So—whether it's bike gear, northside news, theatre tickets, or something else, shopping our social enterprises this holiday season is a win-win. You get affordable, quality gifts for the folks you love AND the dollars you spend go directly to supporting valuable opportunities for people in our communities. Truly, gifts that give back. Thanks for keeping us in mind.