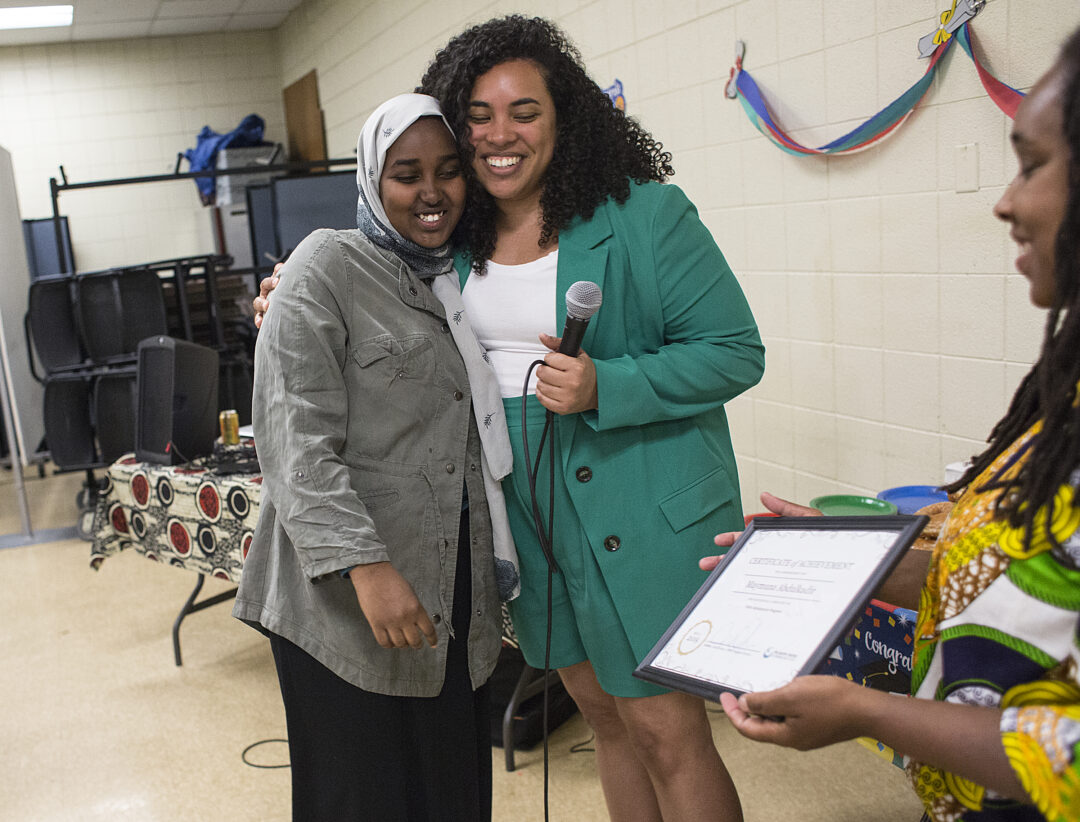 This is our 30th year running our free college, career, and life preparatory program for high school students known as FANS. Through the program, students participate in workshops and seminars, are introduced to various career options, go on college tours, develop their leadership skills, get civically engaged, and prepare for the and ACT/SATs.
This Spring, we were honored to gather our FANS grads and their families together for our annual awards ceremony to celebrate their accomplishments and wish them well as they take big steps towards their futures. This Fall, graduates will be off to: Augsburg University, Metro State University, Minneapolis Community & Technical College, Saint Paul College, and more!
Students that successfully complete the FANS Scholars program are eligible to receive a small scholarship to assist with college expenses and have their FANS Advocate support them through college graduation. Since its inception, FANS Scholars have received over $1,000,000 in scholarships to assist with college expenses.