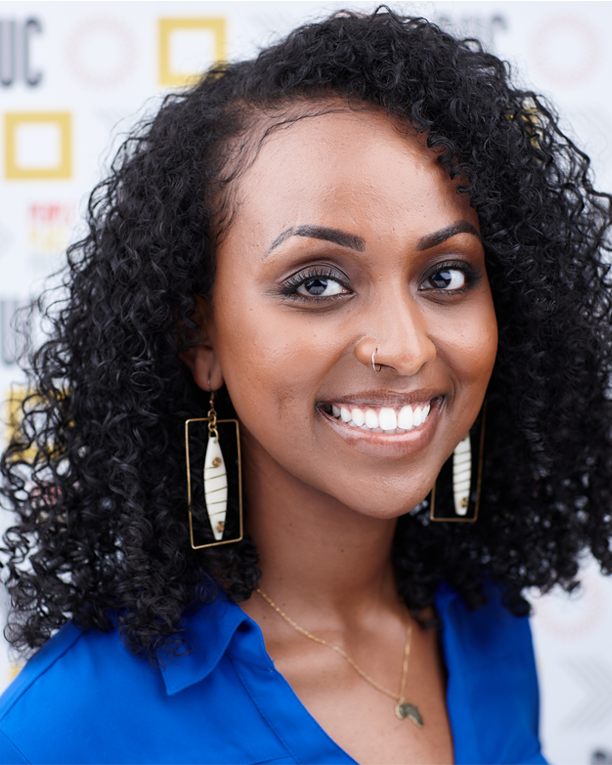 Head of Advancement
She/Her/Hers
Tsega Tamene, Head of Advancement
Tsega Tamene is a sister, daughter, friend, and more. Born to Ethiopian immigrants in Germany then raised in Minnesota, Tsega calls many places and people home. She has lived, worked, learned, and played in Ethiopia, India, Vietnam, South Africa, Tanzania, and more. Her commitment to healing and justice is global and local, centering communities most impacted, and requiring her own healing and liberation. As the Head of Advancement at Pillsbury United Communities, Tsega stewards the vision and strategy for data-driven impact across the agency through fundraising and evaluation. Her role supports more measurable, transparent, predictive, accountable, and sustainable change in the communities we serve. In previous roles at Pillsbury United, Tsega founded the Twin Cities Community Health Worker Hub, a data-driven model for sustainable and equitable community-based care.
Tsega is passionate about intersectionality, self-study, Black art, faith, and food. As a public health researcher and advocate, she has previously worked with Harvard T.H. Chan School of Public Health and Suffolk County Jail community-based clinic. She recently served as co-chair of Homegrown Minneapolis Food Council and advised on several local hospital boards. She currently serves the board of Everyday Miracles, legislative action committee of the Minnesota Community Health Worker Alliance, selection advisory council for the GreenLight Fund, and data working group of the Center for Economic Inclusion.
Tsega graduated from Harvard University with high honors in history, global health policy, and premedicine. She is an alum of Wilder Foundation's political leadership and state policy fellowship. She also earned an executive certificate in data science from the University of California Berkeley.
Tsega can be reached at TsegaT@pillsburyunited.org.