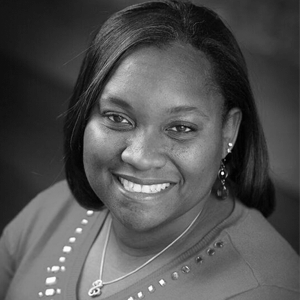 Director of Learning and Leadership
As the Director of Learning and Leadership, Latosha Cox is the Site Director of Public Allies Twin Cities and play a critical role in creating and carrying out development strategies for organizational leaders and staff across Pillsbury United Communities' programs and neighborhood centers. Latosha is a class of 2017 Public Allies alumna and has remained active and engaged on a local and national level since her term of service.
Prior to joining Pillsbury United, Latosha worked in philanthropy at the McKnight Foundation in their education department where she assisted her team in recommending $9 million dollars in grants annually. She found herself drawn to philanthropy because of McKnight Foundation's intentional efforts to fund communities and leaders of color by providing access and opportunity. She also brings a wealth of experience from her time at Anoka-Hennepin School District, Hiway Federal Credit Union, Wells Fargo and TCF Bank.
Latosha is a first-generation graduate of Augsburg University with a degree in English and is excited to use her calling of "speaking, teaching and mentoring" others to develop more values-based leaders!
Latosha can be reached at latoshac@pillsburyunited.org.