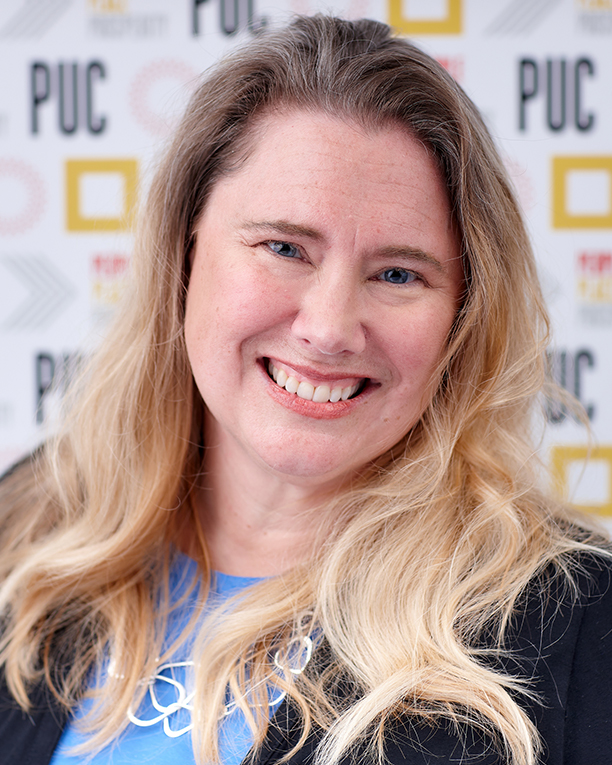 Head of Programs
Recently appointed the role of Head of Programs, Kim Pepper oversees Pillsbury United Communities' program services portfolio from strategic design through effective implementation. In this role, she is charged with helping to diversify funding streams and ensuring effective use of agency resources as well as empowering high-performance teams in service to community. Prior to assuming the position of Head of Programs, Kim was responsible for activating the Pillsbury United Communities brand across all platforms and all audiences to enhance community engagement and support mission advancement in the role of Chief Engagement Officer. In this position, she led the effort to develop and launch the "Justice Lives Here" brand. 
When she joined Pillsbury United in 2018, Kim brought with her more than 25 years of experience as a brand strategist for a variety of marketing consulting firms and as a brand manager at a number of consumer goods companies including General Mills. She has a bachelor's degree in Anthropology and Psychology from Dartmouth College and an MBA in Marketing and Human Resources Management from the Wharton School of Business. She completed a Fundraising Certificate Series Program at the University of St. Thomas as part of her transition from the corporate world to the nonprofit sector and was awarded a certificate of achievement from Georgetown Business for Impact for completing the New Strategies Program and her commitment to commitment to excellence in the field of nonprofit management and advancing social and economic value creation.in 2021. 
Kim is a three-time transplant from the East Coast who is happy to call Minnesota home. She is the tired mom of two teenagers and a fur baby. 
Contact Kim at KimP@pillsburyunited.org