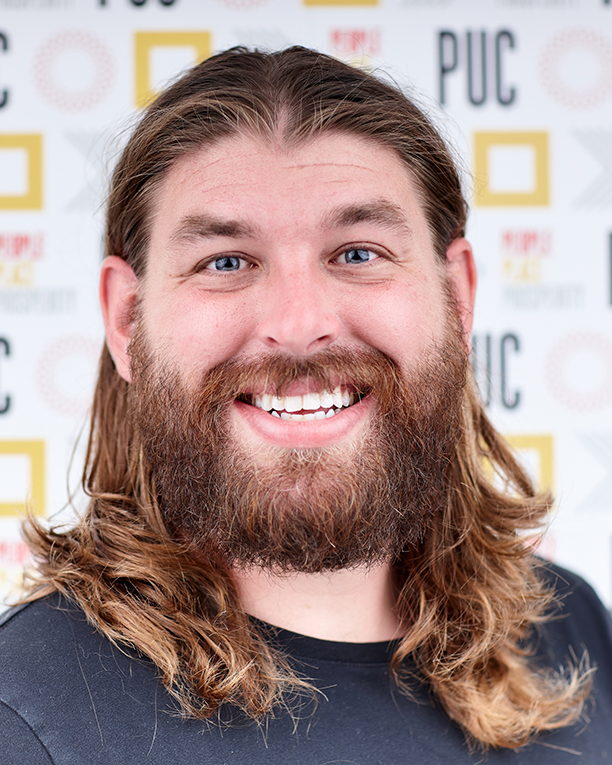 Director of Food Systems
He/Him/His
Ethan Neal is a 7th generation farmer and laborer born in Iowa and raised in Northfield, Minnesota. Despite being surrounded by agriculture throughout his life, it wasn't until he started working with Pillsbury United that he grew food for community. Since that first growing season in 2011, connecting people to food, soil, and their farmers has been his life's work.
Ethan has worked in a variety of roles with Pillsbury United – from working as a part time job coach for adults with special needs, to coordinating a food shelf, to stewarding Pillsbury's mission to grow food security as the Director of Food Systems. Through food shelves, community meal programs, outdoor and hydroponic farms, Ethan in dedicated to providing families with choice and access, feeding PUC's goal of a food system nurtured by and for the community.
Ethan studied at the University of Minnesota Twin Cities and earned a Certified Professional Project Management certificate from the University of St. Thomas. He is a member of the Twin Cities Leadership Cohort of 2021, a charter member of the Twin Cities Rotary Ecoclub, and a former Rotary Youth Exchange Student and program ambassador.
Ethan can be reached at EthanN@pillsburyunited.org.