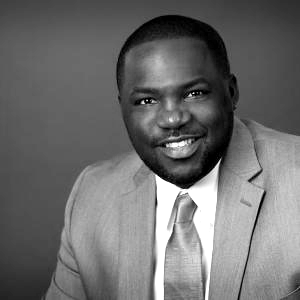 President and CEO
Adair Mosley currently serves as the president and CEO of Pillsbury United Communities, where he stewards four neighborhood centers, seven social enterprises, and the authorization of twenty-one charter schools. He is a proactive and visionary leader with vast experience in strategy, economic development, and innovation. Mr. Mosley leads strategic and divergent thinking in the pursuit of innovative solutions to address multi-dimensional social issues. Mr. Mosley's most recent work is leading a $7 million dollar capital campaign for the development of a grocery store and wellness center, North Market, in North Minneapolis that revolutionizes the intersection of economic development, food and health care access. Prior to this, Mr. Mosley served as Pillsbury United Communities' Chief Innovation Officer and Chief of Staff. Mr. Mosley has been a fervent advocate for children and families as a Guardian ad Litem for Hennepin County, and advancing equity as a Commissioner for Civil Rights with the City of Minneapolis.
He attended the University of Minnesota and the University of Michigan's Executive Leadership Institute. In 2014, Mr. Mosley was an American Express Leadership Fellow, and he recently completed a certificate in human centered design at Stanford's prestigious Institute of Design aka d.school. Mr. Mosley sits on the CEO Council for the Alliance of Strong Families and Communities, the Itasca Project, the University of Minnesota's Masonic Cancer Community Advisory Board, and Hennepin County's Community Health Impact Improvement Executive Council.
Mr. Mosley was also named one of Grist's 50 Fixers – "individuals cooking up the boldest, most ambitious solutions to humanity's biggest challenges."
In 2018, Mr. Mosley was awarded the respected Local Legend Award from the General Mills Foundation for the embodiment of Dr. Martin Luther King Jr.'s vision and legacy.
In 2019, Mr. Mosley was selected by GreaterMSP and the Itasca Project to represent the Twin Cities region at the Young American Leaders Program at Harvard Business School.
Adair can be reached at adairm@pillsburyunited.org.